This page was last updated on March 27th 2002
You Are Visitor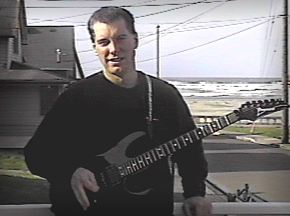 Welcome to the official home page and the music vault of Jeff Garner. Here on this page you will be able to download original compositions and licks provided with some tablature aimed for the Neo-Classical lover. Jeff has been playing guitar for 25 years with his roots in classical and rock music. In the recent past he has performed live and in the studio with many talented musicians and songwriters. Currently Jeff is using the skills he has acquired in the studio over the past 15 years to contribute to local musicians and bands in the studio.


Sign and view Jeff's Guestbook View the Guestbook
Sign the Guestbook
E-mail Comments/Requests at nprf@yahoo.com
---
These following Licks are some Shralping Licks from Jeff's Vault.


More Licks





---
Full and partial Compositions from Jeff
---


Copyright © 2002 Jeff Garner
Email: nprf@yahoo.com